1. Once the reservation has been confirmed, click on the button "Your order"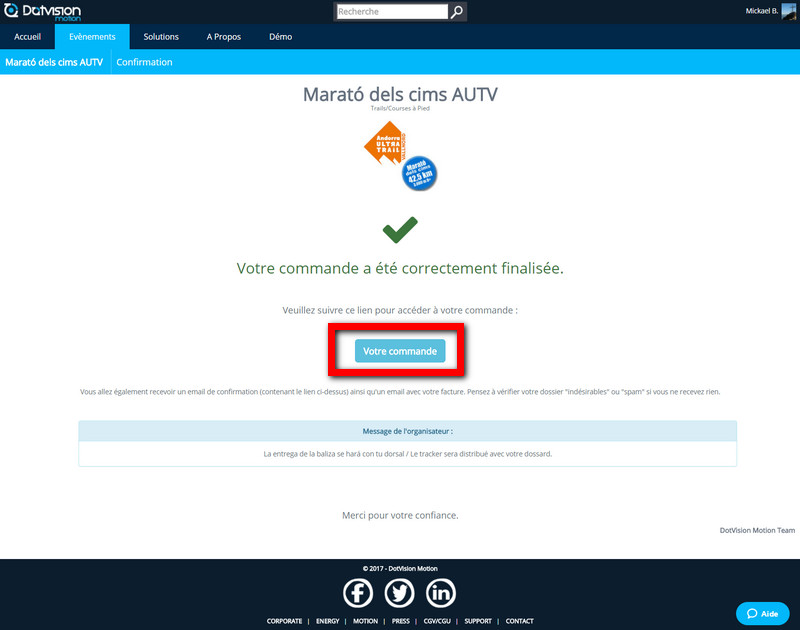 2. Go to the "Leased tags" section, and click the "Edit" button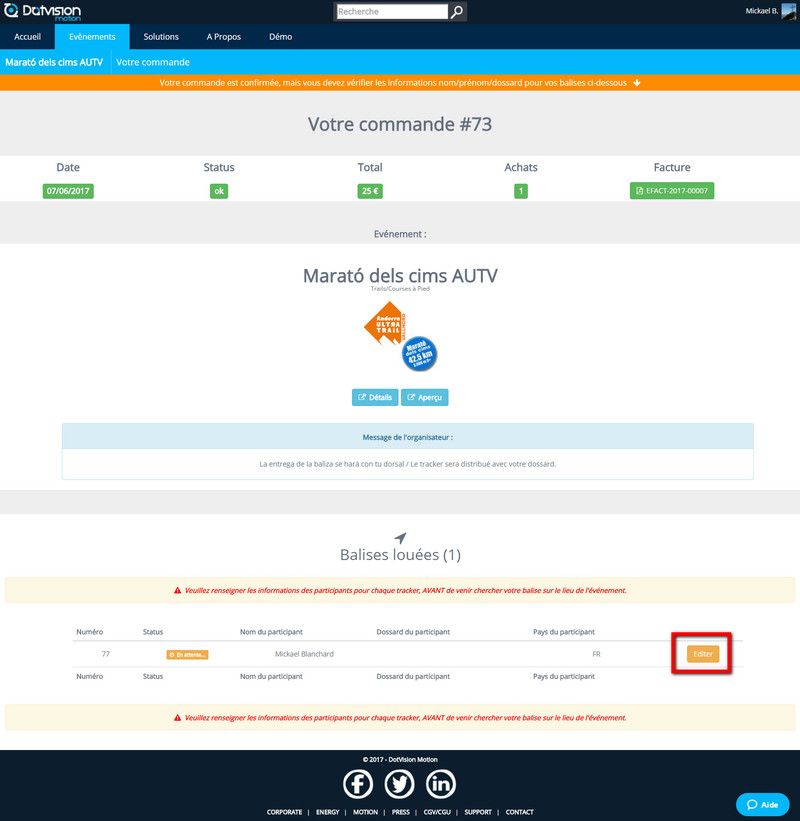 3. Fill in the requested information. The Bib number is optional, but it allows you to show your GPS tracking on your rider card in the partner Timekeeper platform.